The Vein Treatment Center © was established in 1982 as a medical facility devoted exclusively to the treatment of varicose veins, spider veins, and related venous disorders.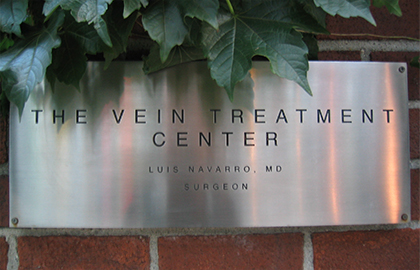 Through a combination of treatment methods—EVLT, painless sclerotherapy, foam sclerotherapy, and mini-phlebectomy. The Vein Treatment Center treats venous problems and alleviates the symptoms of venous disease, with the goal of always achieving the best cosmetic results.
Founder and Medical Director Dr. Luis Navarro, established the Vein Treatment Center in 1982, making it one of the first and only facilities to exclusively dedicate its efforts to the treatment of venous disorders. Later, The Vein Treatment Center developed a treatment method which merges minimally invasive and noninvasive vein removal techniques to achieve maximum cosmetic results - Combined Therapies™. Combining treatments was not a common practice before The VTC popularized doing so, but is now the standard of treatment for varicose and spider veins worldwide.
In 2000, Dr. Luis Navarro developed and patented the Endovenous Laser Ablation Technique (EVLT). This minimally invasive procedure is performed in-office under local anesthesia requires only a tiny nick in the skin. Patients are up on their feet immediately following procedure with no downtime and no scarring.
The EVLT procedure modernized the field of phlebology by making traditional surgery for varicose veins obsolete, avoiding hospitalization and general anesthesia as well as large incisions and long recoveries. EVLT has since been adopted by physicians all over the world.
Since 2012, The Vein Treatment Center has been improving sclerotherapy, the oldest and most known treatment for spider and small varicose veins. The staff at The VTC uses cryotherapy (cold bursts of air) to numb the skin while performing the sclerotherapy treatment, for an overall painless experience and increased patient comfort. With this new innovative method, the number of injections can be increased multiple times per session, for faster and better aesthetic results.
Luis Navarro, M.D., FACS, FACPh, leads a team of highly specialized and Board Certified physicians, certified physician assistants, and medical support staff in the diagnosis and treatment of venous disease.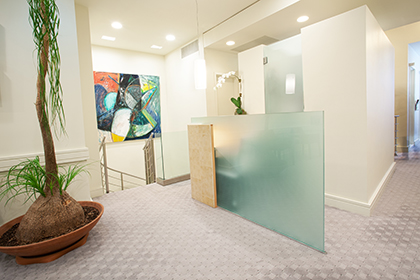 "The goal of The Vein Treatment Center is to treat varicose and spider veins, in order to achieve the fastest and best cosmetic result with minimal discomfort."
Since 1982, The Vein Treatment Center has been specializing only in the treatment of varicose and spider veins. With that in mind, we do not perform other cosmetic work, vascular, or general surgery.
Most of our patients seek treatment because their varicose or spider veins represent a cosmetic issue, that are unsightly and patients want them removed. Nevertheless, varicose vein above a certain size and symptomatology may also be considered a medical problem, though it hardly ever becomes a serious medical issue or results in venous insufficiency.
Our practice efforts are geared towards patients' goals. All testing and procedures are done on premise, ensuring that patient safety and comfort is our first priority. Our office is consistently serene, and spotlessly clean. We strive to provide our patients with a comfortable and elegant atmosphere where they can feel relaxed and welcomed at all times. Our staff is specially selected for their expertise, attentive to all patient needs and always strives to maintain the highest professional standards.
We offer a unique pricing structure, completely transparent as shown on the web and at the front desk. We have one set of prices, so patients will not be surprised with hidden charges. At the time of payment you will be given a Superbill in case you qualify for reimbursement from your insurance company. You will be treated according to your venous problem and desired cosmetic result.