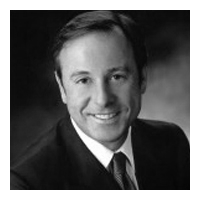 Luis Navarro, M.D., FACS, FACPh
Luis Navarro, M.D., FACS, FACPh, is the Founder and Medical Director of The Vein Treatment Center in New York City. Dr. Navarro is a General Surgeon, originally Board Certified in General Surgery; he received certification from the American Board Phlebology in 2009 when the treatment of veins officially became an AMA recognized specialty. Born and raised in Barcelona, Spain, Dr. Navarro graduated cum laude from the University of Barcelona Medical School.
He completed his General Surgery residency at Mount Sinai Hospital in New York City, where he was Chief Surgical Resident and a senior Clinical Instructor of Surgery. Dr. Navarro's interest in phlebology flourished, while practicing general surgery, when he began to investigate and develop new approaches to treating varicose and spider veins.
He became one of the first members of the American College of Phlebology, a society dedicated to the research and treatment of venous disorders. Dr. Navarro is a Diplomat of the American College of Surgeons and a member of the International Union of Phlebology, Canadian Society of Phlebology, American Society of Laser Medicine, and numerous other venous-related societies.
Nowadays, he is also affiliated with Beth Israel Medical Center and Lenox Hill Hospital. As the field of phlebology was making headway and new discoveries were in the pipeline, Dr. Navarro penned in 1988 a book, "No More Varicose Veins" published by Bantam Books for the public to understand how the field was transitioning from traditional surgery to non-invasive treatments. Dr. Navarro later went on to popularize a state-of-the-art treatment method that combined minimally invasive and noninvasive procedures, known as Combined Therapies™.
In the 1990's, when the medical field began moving in the direction of more minimally invasive procedures, Dr. Navarro began to investigate laser therapies for treating varicose veins. He invented and patented Endovenous Laser Ablation (EVLT), a minimally invasive treatment for larger varicose veins. The method was FDA approved in 2002, as it had become clear that laser and ultrasound technology would cause the main vein to close from the inside with laser energy. EVLT has become the standard treatment for varicose veins, completely displacing surgeries, eliminating the need for hospital stay and general anesthesia.
Dr. Navarro continues to utilize and develop breakthrough techniques. In 2012, he advanced the traditional sclerotherapy procedure, by coupling it with cryotherapy. During treatment, a cold burst of air is used to ensure a pain-free experience for all patients. Patients can resume normal activities within minutes of treatment, making it the gold standard in vein treatment to-date.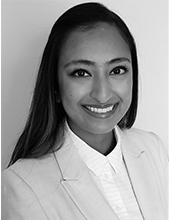 Sanam Patel, M.D.C.M., is a board certified Family Physician, who received her medical degree and Family Medicine residency training from the esteemed McGill University in Canada. Dr. Patel is licensed in Medicine & Surgery by the state of New York. She is a member of The College of Family Physicians of Canada, College des Médecins du Québec, and the American Academy of Family Physicians. Dr. Patel received specialized training in the treatment of venous disorders under Dr. Navarro at The Vein Treatment Center.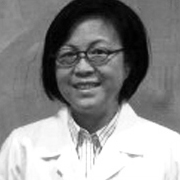 Xiao Jie Wang, PA-C., is a Board Certified Physician Assistant at The Vein Treatment Center. She also received her Medical Degree from the 4th Military Medical University in China and was an ophthalmic surgeon in her native country. Dr. Wang is a member of the American Academy of Physician Assistants and the American College of Phlebology. She received specialized training in the treatment of venous disorders under Dr. Navarro.
The supporting staff at The Vein Treatment Center consists of hand selected professionals who are constantly praised for their friendly demeanors and apt for making visitors feel welcome. All staff members are chosen based on their extensive experience, education, and personality. Upon entering The Vein Treatment Center, patients feel comfortable and at home with the staff, who put great importance on comfort, matching the soothing atmosphere of the facility. The Vein Treatment Center holds high standards for all employees, and a majority of the staff has been at the office for many years.