Ultrasound Guided Sclerotherapy allows our vein specialists to visually guide and monitor a needle to the exact source of the incompetent vein (valve) to be injected. By using ultrasound we can treat more quickly and safely larger and deeper veins that once required more invasive surgical treatment.
We have further advanced the widely used Ultrasound Guided Sclerotherapy by utilizing a catheter (thin, flexible tube) instead of a needle (Transcatheter Image-Guided Occlusion Sclerotherapy, aka TIGOS) for even safer and more effective treatment of large veins in difficult areas like the groin and knee.
SCHEDULE A FREE CONSULTATION
---
The Vein Treatment Center
327 East 65th Street
New York, NY 10065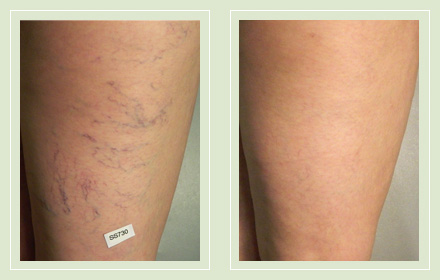 Sclerotherapy / Female / 37 yrs old
Vein: Reticular & Spider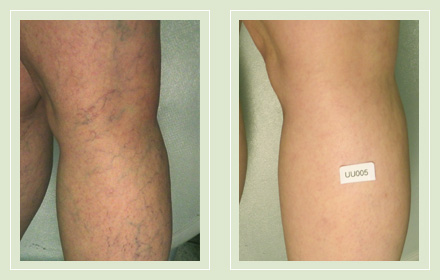 Sclerotherapy / Female / 33 yrs old
Vein: Reticular & Spider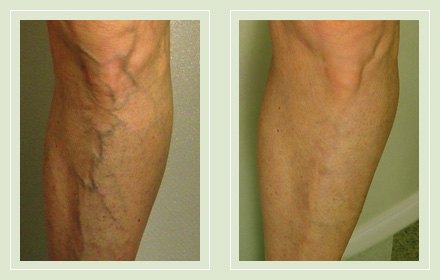 Sclerotherapy / Female / 64 yrs old
Vein: Reticular
Sclerotherapy / Female / 56 yrs old
Vein: Reticular & Spider
Frequently Asked Questions


Can Spider Veins Reappear After Treatment?
Can Women Prevent Spider Veins?
Are Varicose Veins And Spider Veins Hereditary?
Patient Reviews
"I was recently treated for varicose veins and spider veins, and it has been life changing. I had surgery for my varicose veins and the procedure was fast and very efficient. The staff was very nice and professional. There was no wait each time I went for my sclerotherapy treatments. The Doctors are very knowledgable and precise in instructions. There is no doubt in my mind that I made the right choice in coming to The Vein Treatment Center. I am very happy with my results and am looking forward to having more treatments done!"
– Rosalina on YellowPages, August 2011