Ambulatory phlebectomy, also called micro, stab avulsion, or mini phlebectomy is recommended when the size and pressure of blood in a vein is too great for sclerotherapy, and the skin characteristics of the patient make it difficult for sclerotherapy to achieve the desired cosmetic results. The ambulatory phlebectomy procedure bridges the gap between sclerotherapy and more invasive procedures.
Ambulatory phlebectomy is an in-office surgical technique performed under local anesthesia. The procedure involves removing the faulty vein or perforator through minute punctures that require no stitches and leave no scars. A patient that opts for a mini-phlebectomy can walk out of the office and participate in normal daily activities immediately after the procedure. Mini-phlebectomy is often performed in conjunction with Endovenous Laser Ablation (Endolaser, EVLT) and other techniques.
What to Expect During Treatment
In our accredited office, a patient will undergo a 'leg marking'. With ultrasound visualization, the problem vein and the important areas are drawn onto the skin making a map to use as a guide during the procedure.
The patient then has a topical numbing cream applied to the skin for one hour. This makes the injection of the local anesthetic almost painless. While waiting, the patient chooses a movie, TV show or music to watch in surround vision glasses.
In a sterile setting, the patient is placed on the table; the area is then cleaned and prepped by the doctor for the Mini Phlebectomy procedure. Local anesthesia is given through minute stab wound incisions the veins are excise. Procedure takes around 25 minutes. When the procedure is complete the leg is wrapped with elastic bandages.
Post instructions are reviewed with the patient, then they walk out of the office and return to their normal daily routine immediately without any pain medication.
You wear the bandages until your Post-Op Visit the next day. Then your leg is unwrapped and examined. You will be slightly bruised; this will generally go away in a 1-3 weeks. About 15% of our patients need to take an over the counter pain medication like Advil (ibuprofen) during recovery. Follow-up sclerotherapy may be needed for any remaining small spider veins.
SCHEDULE A FREE CONSULTATION
---
The Vein Treatment Center
327 East 65th Street
New York, NY 10065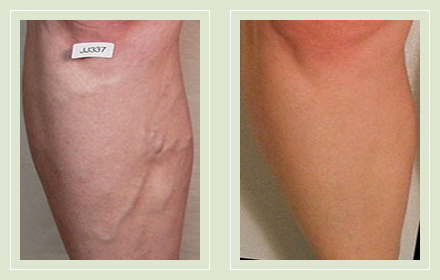 Mini-Phlebectomy | Female | 60 yrs old
Vein: Varicose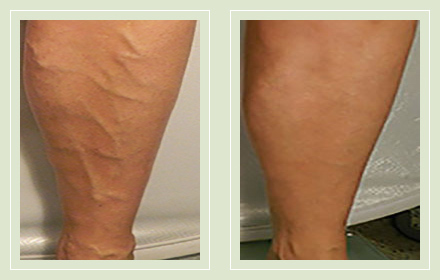 Mini-Phlebectomy & Sclerotherapy | Female | 42 yrs old
Vein: Varicose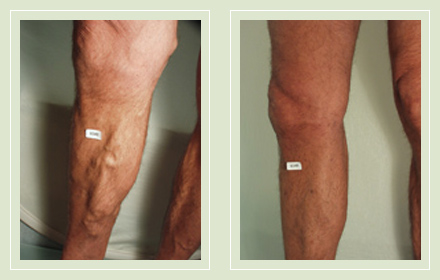 EVLT & Mini-Phlebectomy | Male | 55 yrs old
Vein: Varicose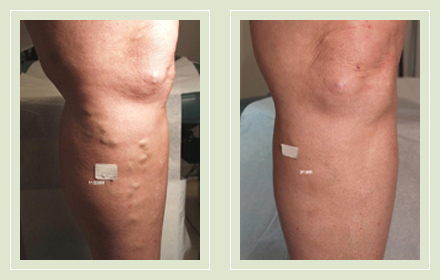 Mini-Phlebectomy & Sclerotherapy | Female | 55 yrs old
Vein: Varicose
Frequently Asked Questions


What Causes Varicose Veins?
Are Varicose Veins And Spider Veins Hereditary?
Patient Reviews
"I'm so happy I chose The Vein Treatment Center. I started treatment about a month ago and already see results, and they are amazing! I'm very happy with Dr. Navarro; he's very professional, charismatic, and pleasant, in addition to his staff as well. I strongly recommend the center if you want to see fast results. The BEST!!!"
– Alicia F. on Yelp, March 2012