Sclerotherapy Visit
40 Injections - $550
Facial, Breast or Hand Veins
First Treatment - $1,100
Follow up Treatment - $750
Sclerotherapy Packages
Level 1/2: 5 Treatments - $2,250 (individually $2,750)
Level  1: 10 Treatments - $4,500 (individually $5,500)
Level  2: 15 Treatments - $6,750 (individually $8,250)
Level  3: 20 Treatments - $9,000 (individually $11,000)
Trapped Blood - $125 per Visit
Duplex Ultrasound - $250 per Test
Endovenous Laser Ablation, Phlebectomy, and TIGOS procedures are quoted on an individual basis depending on complexity.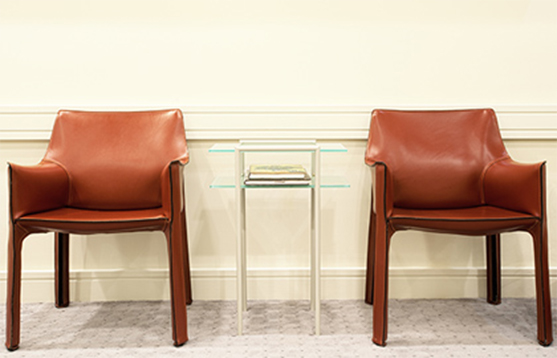 We work with all insurance plans that have out-of-network benefits.
Large Veins
Most insurance companies cover varicose vein treatments that are considered medically necessary. These treatments include EVLT, Mini-Phlebectomy, and Ultrasound Guided Sclerotherapy, etc. Our office will research your plan to pre-certify you.
Spider Veins

Sclerotherapy treatments for small veins and spider veins usually not covered by insurance. Occasionally, a few sessions of Sclerotherapy may be covered after a large vein procedure.
Our office staff will contact your insurance provider before starting treatment to investigate your out-of-network benefits and the medical necessity criteria from your insurance carrier.
CareCredit for Cosmetic Procedures
We are pleased to offer our patients the CareCredit® card, North America's leading patient payment program. The CareCredit card is just as easy to use as a regular credit card, but it's designed specifically for your health and beauty needs. Best of all, CareCredit offers convenient payment plans and no hidden costs. You can even use your CareCredit card over and over for follow-up appointments. Apply online or to learn more about CareCredit visit carecredit.com. If you need more information, please contact our office manager.
Patients may require multiple Sclerotherapy treatments to achieve the desire cosmetic results and will have to schedule several appointments. Given the necessity of additional treatments, we offer packages of multiple treatments at a discounted price. These packages do not expire and can be upgraded at any point. Packages are very useful for patients on an intensive program as well as patients with extensive vein presentation or patients who are "slow healers."
We offer gift certificates that can make a wonderful present for loved ones or can even be given as a charitable donation to auctions. To purchase a gift certificate please contact our office.