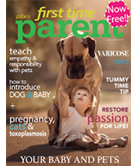 First Time Parenting
January 2017
Varicose Veins and Pregnancy
n the piece, Dr. Navarro explains that pregnant women are more susceptible to varicose veins due to increased blood volume. He goes on to highlight many key points such as prevention and treatment. Specifically, he discusses painless sclerotherapy and EVLA (Endovenous Laser Ablation) treatment.