Laser therapy performed through the skin is used primarily in the treatment of the smallest of spider veins or broken capillaries on the face. Lasers emit high-energy light that is harmlessly passed through the skin and is absorbed by the red blood cells in the vein, sealing it causing the vein to disappear in a few weeks. A cooling device is used to maximize patient comfort.
The use of through the skin laser technology alone in the treatment of spider veins of the legs produces minimal or no results and is not comparable to the cosmetic success of sclerotherapy.
For certain cases of spider veins on the legs we use a combination of laser and sclerotherapy (laser assisted sclerotherapy) for the most cosmetic results.
Laser-Assisted Sclerotherapy
Laser-Assisted Sclerotherapy combines advanced painless sclerotherapy with lasers "through" the skin. First, a vein is injected with a sclerosing agent and then the red blood cells of the needle injection site are pulsed with laser energy to further seal the vein. The effects have improved the cosmetic results of sclerotherapy on spider veins. This new treatment method was pioneered at The Vein Treatment Center.
SCHEDULE A FREE CONSULTATION
---
The Vein Treatment Center
327 East 65th Street
New York, NY 10065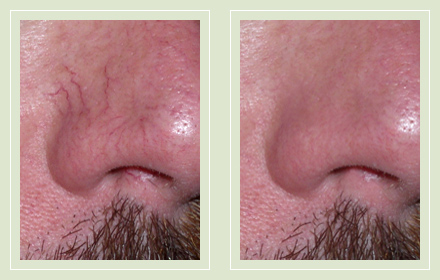 Laser Therapy | Male | 42 yrs old
Vein: Spider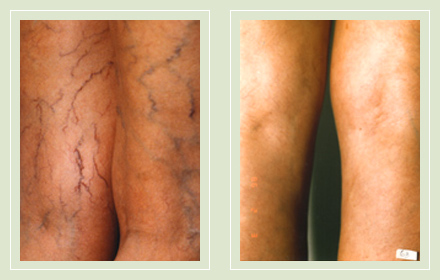 Laser assisted Sclerotherapy | Female | 48 yrs old
Vein: Varicose & Spider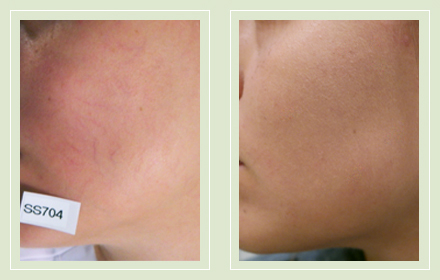 Laser Therapy | Female | 23 yrs old Vein: Spider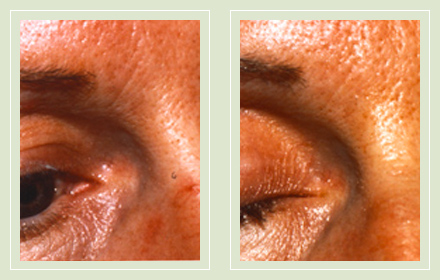 Laser Therapy | Female | 55 yrs old
Vein: Spider
Frequently Asked Questions


Can Spider Veins Reappear After Treatment?
Can Women Prevent Spider Veins?
Are Varicose Veins And Spider Veins Hereditary?
"I can't say enough great things about this office. After years of postponements, months of research, and visiting both a prestigious hospital and a "vein chain", I chose to go to the Vein Treatment Center for a consultation. This was totally free and my specialist, Melanie Nevid was amazing! I felt so comfortable with Melanie's friendliness, expertise and knowledge that I decided to start my first treatment right then and there. I have since gone back twice in about a two-week time frame and have been treated with the utmost care each time. Melanie is the best. She answers all of my (sometimes repetitive) questions and makes me completely comfortable at every visit. I'm getting treatments for reticular and spider veins that I have hated since my teenage years. With Melanie's magical and thorough hands, I am on my way to the beautiful legs I've always dreamed of. My advice is simple: go to the best!"
– Elayne B. on Yelp, March 2017